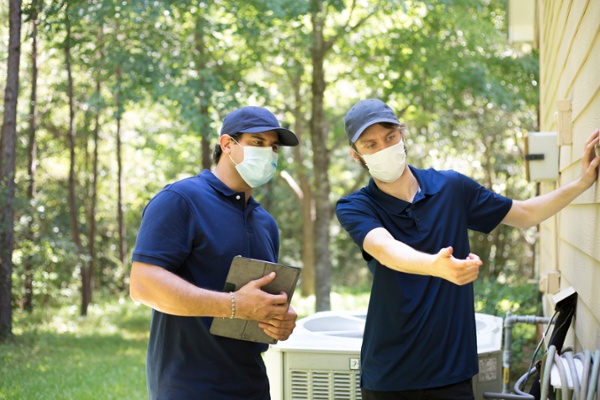 As a pest control professional, you've likely been approached by homeowners and businesses about bird control. You may be thinking that birds might be a nuisance but that they certainly aren't dangerous pests like the insects and ground pests that typically invade and infest residential and commercial properties.
The truth is, birds can be more than a nuisance. Nesting pest birds bring with them a variety of dangers to humans. For instance, birds are known to carry up to 60 types of diseases; they also lead to a variety of other pest infestations like fleas and mites. Additionally, birds can cause expensive, and even hazardous, building damage that costs home and business owners thousands of dollars each year. Like many other pests, birds can be harmful and problematic for both home and business owners and other people on the property. If you want to expand your pest control business with bird control, the path is simple. Even better, it can provide a wealth of benefits for you and your customers.
How to Add Bird Control to Your Pest Control Business
You might be aware of the need for bird control in your area, but determining exactly how to expand your pest control business can be difficult. After all, you've created a reliable business with a line of expertly engineered services that your customers rely on. Luckily, adding bird control to your existing operation isn't that difficult. With the right tools and training, you can provide your current customers with additional services they need. You can also attract new customers to your business. Take these steps to expand your pest control business with bird control.
Learn the State and Local Requirements
As with most pests, there are state and sometimes local regulations surrounding bird control. A pest control license might take care of some aspects of bird control. But many birds are protected under separate laws. Contact your state's pest control board, the U.S. Fish and Wildlife Service, or the U.S. Department of Agriculture (USDA) Office of Pest Management Policy for more details about the licensing and certification you need in your area.
Invest in Education and Training
Building a pest control business and becoming an expert in your field requires more than the use of a few simple tools. Pest control is only effective with the understanding of pest habits, feeding, and nesting behavior. Similarly, it's essential to learn about the unique behaviors and nesting habits of birds.
For instance, many common insects choose dark and damp areas for nesting. But birds are more likely to seek a spot with a "bird's eye view" of potential predators. Nearby food sources are essential for nesting birds, and these determined parents are difficult to get rid of once they've found a safe nesting spot. Training programs for bird control offer insight into these behaviors and certificates that display your professionalism.
Many pest management professionals (PMPs) can accomplish the necessary training in less than a week. A quality training program will include online options with flexible methods that allow you to choose the training schedules best for you and your team. With proper bird control training, you'll have the opportunity to learn about:
•

Targeting specific birds

•

The best tools of the trade

•

How to handle a wide variety of tricky nesting spots

•

Indoor bird control
You may have the opportunity to learn the basics or expand your knowledge with additional courses that cover every aspect of bird control.
Obtain Humane Bird Control Tools
When it comes to controlling insect infestations, extermination is often the answer. For birds, you're required to take a different approach. Killing pest birds is typically illegal, and even the removal of nesting birds is often against certain laws. Bird control is a completely different battle than most PMPs are accustomed to. Instead of traps and poisons, bird control requires stringent prevention methods often followed up with deterrents and repellents.
Learning how to use non-lethal tools and which methods work best on varying species provides you with the resources to obtain professional results. Birds vary in weight and nesting habits. Getting a firm understanding of when and where to use bird spikes, various types of netting, or slides is an important part of your proposed solution becoming a lasting success. Optical gel training offers a multipurpose tool that can increase your traffic by allowing you to take on small jobs and difficult places.
Be Prepared to Adapt in the Field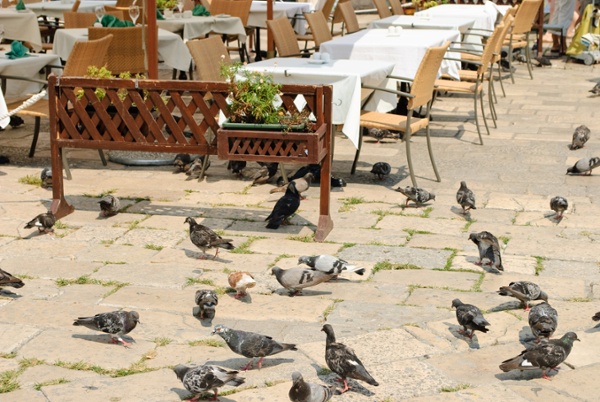 Like many types of pests, birds will learn your tricks and find ways to work around them. Bird control revolves around the idea of preventing the birds from becoming complacent. This means it's impossible to expect success with the implementation of one tool or a single application. When bird control efforts fail, it's often because an inexperienced technician simply puts a product in place and walks away. Continued education and training that highlights the use of multiple solutions will help you confidently face any species in a variety of environments.
Technical training and support provide insight into several bird control methods and problem-solving skills. Learning about bird biology and behavior from experts in the industry is crucial. You can gain valuable information about bird nesting habits and the ways you can encourage different species to leave the area. You'll also learn how to analyze a site and select the tools required for each problem area. This type of training also addresses the hurdles of taking on bird control jobs and how to make a profit. The ability to adapt and evolve will give your customers confidence in your knowledge and abilities. That leads to return business and referrals.
We Can Help You Expand Your Pest Control Business
For many areas, bird control is an essential part of any pest control program. When you expand your pest control business by adding bird control, you can become the only company your customers need to call for all their pest control needs. Additionally, it can open up new opportunities for additional business and provide you with new ways to help the community. To learn more about your easy path to becoming a bird control specialist, get in touch with our expert team today.
About Bird Barrier
Bird Barrier is a leader in innovative technology designed to prevent birds from landing, roosting or nesting. We specialize in urban bird control to remove birds humanely and effectively. Our website, birdbarrier.com, hosts a wealth of content to help people understand and identify bird control solutions for various problems with pest birds. Please contact us if you need help with a bird related problem. You may also benefit from our free guide, Bird Deterrents: The Complete Guide.