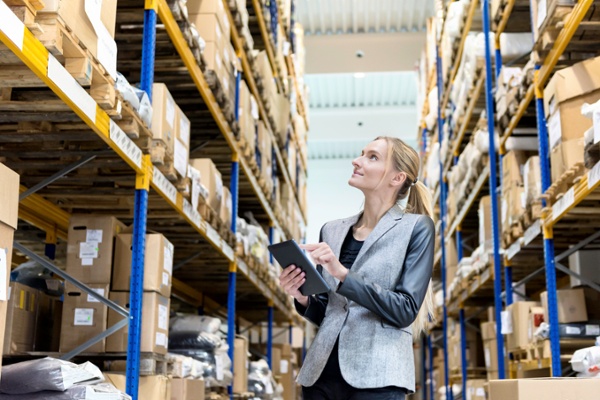 Birds can be a nuisance, especially if they decide to turn your property into a feeding, roosting, or nesting area. Nesting materials and bird droppings can cause over 60 diseases — many of which can be deadly. Bird species that are likely to cause problems in your property are sparrows, gulls, Indian myna or house myna, pigeons, and starlings. With them around, you'll have to deal with nasty and toxic droppings, blocked vents and drains, scattered nesting materials, aggressive behavior, physical damage, and more. However, you can avoid all of this with professional bird netting done right.
Bird netting is a simple and highly effective pest control measure. It is a strategy to prevent pest birds from messing up a designated area. However, you should engage a professional installer to ensure that everything is done right.
What Are the Benefits of Bird Netting?
Bird netting controls the negative impact of troublesome birds. But you'll need quality nets and skilled installers for the best results. Below are ways in which top-quality nets can benefit you.
1. Bird Netting Done Right Is a Humane Bird Exclusion Solution
The good thing about installing a high-quality bird net is that it will keep birds away from your garages, air hangars, eaves, canopies, warehouses, factories, and other areas without necessarily trapping them. It's an excellent solution to discourage them from turning your place into a nesting or feeding area.
Killing birds is inhumane, regardless of their invasive nature. Therefore, you'll be able to protect commercial structures without causing any harm. Furthermore, bird netting is environmentally friendly and strong enough to withstand harsh environmental conditions. Also, if it's installed correctly, it's invisible.
2. Light and Air
Bird netting done right is important because it won't block light and air from reaching your building. That's also why you can't afford to overlook the need for a professional installer. An expert understands that an ideal bird net mesh shouldn't prevent natural light or reduce the amount of air entering your property.
A professional can also install a netting that has a light stabilizer. This kind of netting controls the net's shade effect. A stabilizer protects a premises from harsh UV rays, which helps maintain an excellent environment within your property and the surrounding areas, especially during summer.
3. Shade and Color
When it comes to installing bird nets, shades and colors are primary factors. Keep in mind that bird nets are available in different colors and shades. The choice of shade and color should be based on individual needs. For instance, black netting complements buildings with darkly tiled roofs and provides natural protection against the UV rays of the sun without getting discolored due to dust or dirt. As a facility manager, you can opt for highly visible colors such as yellow, orange, or red if you prefer something bright.
4. It's an Excellent Preventive Measure
Bird netting is an excellent strategy to discourage the birds from gaining access to your commercial property, compelling them to look for another nesting or roosting place. With this strategy, you can keep birds away from your rooftops, windowsills, and so on. An expert will know the most suitable place to position the netting where it can be more productive and less noticeable to your customers.
5. Cost-Effectiveness
Bird netting is a cost-effective bird deterrent method. It can last for over seven years if it's done right. Furthermore, it requires less maintenance than many other methods, and you won't have to replace it before the end of the seven years. A skilled installer will advise you on how often you should maintain your bird netting.
Areas Where Bird Netting Works Best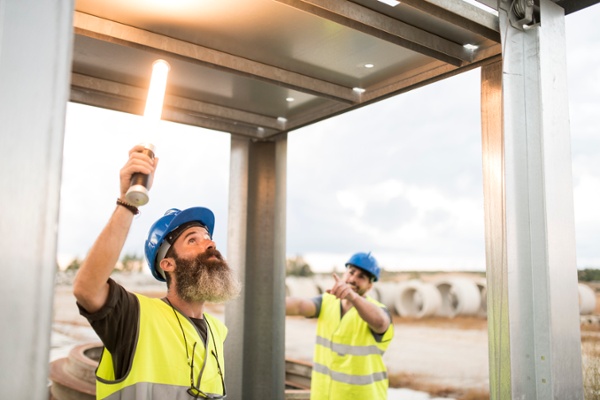 You can install bird nets in several areas to deter the pest birds from gaining access. Some of these areas include:
•

Air hangars

•

Factories

•

Warehouses

•

Canopies

•

Exposed recreational spots

•

Big-box stores

•

Open loading bays

•

Windowsills
Bird Netting Done Right: How to Select a Suitable Bird Netting for a Property
Selecting the right mesh size and type is crucial for bird netting done right in any environment. Note that bird netting uses an open-meshed material. Some meshes are large-sized while others are small-sized. The smaller mesh sizes are excellent in preventing bird invasion regardless of the birds' size. You can choose them if you are unaware of the birds within your area.
However, the large-sized meshes are also great since they are not vulnerable to strong winds, cost less, and are less visible. Your choice of mesh size and type will depend on your area and specific needs. Let's look at common bird netting types and their features.
1. Polyethylene Bird Netting
These are heavy-duty bird netting types. They are primarily designed using UV-stabilized polyethylene mesh. They are suitable for use if you intend to prevent birds such as pigeons, gulls, crows, starlings, or sparrows from accessing large indoor or outdoor areas.
Polyethylene bird netting can withstand harsh weather elements and are best for places like big box stores, aircraft hangars, and warehouses. They are available in various sizes, including ¾", 1-1/8", and 2" meshes.
A 2" mesh is the best for preventing larger birds, while a ¾" mesh is excellent for deterring smaller birds such as sparrows.
2. StealthNet® Bird Netting
This is a great bird netting product that's ideal for use in a commercial setting. You can use it to control birds around garages, balconies, airports, and buildings, plus other structures. It is strong, long-lasting, and virtually invisible. It's resistant to harsh UV rays, and it's available in different shades.
Covering a warehouse, an airplane hangar, or any other large space with enough StealthNet® bird netting will require several square feet of the netting, power equipment, and special lifts. You will need skilled personnel to select the right size and install it properly.
With this type of bird netting, 4" mesh bird exclusion netting can keep away gulls, and 1-1/8" mesh keeps away grackles, starlings, blackbirds, and other small-sized birds. Furthermore, ¾" netting controls small birds such as swallows and sparrows.
3. No Knot Netting
If you are looking for light and easy-to-handle bird netting, go for no knot netting. It helps keep away sparrows, crows, gulls, and pigeons from indoor and outdoor areas. Some no knot netting brands are 70% stronger than conventional knotted poly netting.
Also, they are 30% lighter. With this type, you won't have to pull them into shape like other bird netting types. They are also available in different mesh sizes.
4. Plastic Bird Netting
Plastic bird netting is lightweight and ideal for use in gardens or around small trees and bushes. It's low-profile, non-toxic, non-corrosive, and resistant to chemicals. It's also available in different sizes, so you'll get a size that meets your installation requirements. Plastic bird netting keeps pesky birds from invading your property in the most humane way.
Key Takeaways
Bird netting done right involves using high-quality nets to mitigate the negative impact of birds' invasion on your property. When selecting bird nets, durability and strength are primary factors. Note that UV-resistant materials enhance a cool environment and add longevity. The best materials can last for a minimum of seven years without needing any replacement. But for excellent results, seek professional installation services to help ensure the bird netting is done in line with your individual needs.
About Bird Barrier
Bird Barrier is a leader in innovative technology designed to prevent birds from landing, roosting or nesting. We specialize in urban bird control to remove birds humanely and effectively. Our website, birdbarrier.com, hosts a wealth of content to help people understand and identify bird control solutions for various problems with pest birds. Please contact us if you need help with a bird related problem. You may also benefit from our free guide, Bird Deterrents: The Complete Guide.