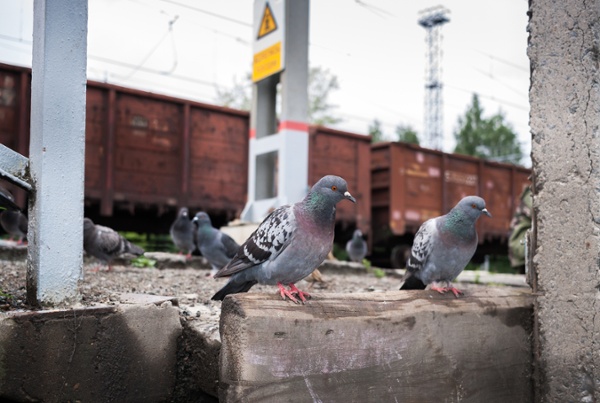 For bird control specialists, there is considerable value in large commercial projects. There's no doubt the need for bird control solutions exists for large warehouse complexes, hospitals, and facilities with multiple buildings. But it can be difficult to expand into large bird control projects without an existing relationship with these clients. These projects usually require multiple products that utilize a variety of strategies. For certified bird control specialists with the education and equipment required to complete large jobs, there are ways to grow your commercial bird control business and get your foot in the door of large projects. Try these tips to gain large commercial accounts.
Create a Commercial Marketing Strategy
The equipment and techniques used in large multi-structure commercial projects will be different from residential jobs or even smaller commercial ones. You'll need to understand the restrictions of your targeted customers and create a strategy that caters to those needs. Commercial customers are likely to request tighter schedules and after-hours services. Different industries are also subject to regulatory compliance laws that you'll need to follow.
Prepare to target large commercial customers by first making sure you have all the information to answer questions about bird control in the specific industry. Then follow up with advertisements that target customer pain points. Offer a free audit and point out issues that need to be resolved during your inspection. Compare the costs of inaction to the costs of investing in a targeted strategy. Make sure you always stick to a strict schedule to show these customers you value their time.
Harness the Power of the Internet to Get Large Bird Control Projects
Your online presence is a crucial part of your business. Nearly all consumers, 97%, use online media when searching for local services. When you expand your online presence beyond basic ads and a minimally functional website, you can reach more potential customers. There are a variety of ways you can expand your online presence to gain local business accounts. Consider these ideas to reach new customers:
Continue Your Education
Complex jobs and large bird control projects have varied requirements. Your confidence will be key in convincing your clients of your capabilities. Like many other technologies, bird control products are always evolving. As you gain experience working with commercial customers, it's important to be able to answer complicated questions with confidence and provide information about all relevant products.
Take the time to learn local ordinances surrounding pest control. Invest in courses that build upon your existing knowledge, provide information about new products, and offer information about different methods for complex jobs. Commercial customers are also more likely to respond to professional technicians that are certified for specific bird control services.
Build a Network That Produces Ongoing Leads
Your existing customers and community relationships are the best way to spread information about your services. As a local supplier, you offer benefits for other businesses in the community. Use these tips for better networking that builds momentum over time.
•

Create a referral program that offers existing customers a discount for referrals.

•

Run direct mail campaigns.

•

Encourage customers to post reviews on multiple sites.

•

Connect with your existing customers and local businesses on social media.

•

Ask existing customers about other properties they own or manage.

•

Create a schedule for routine follow-up inquiries for potential customers.

•

Write informative guest posts for related companies.
Separate Commercial and Residential Projects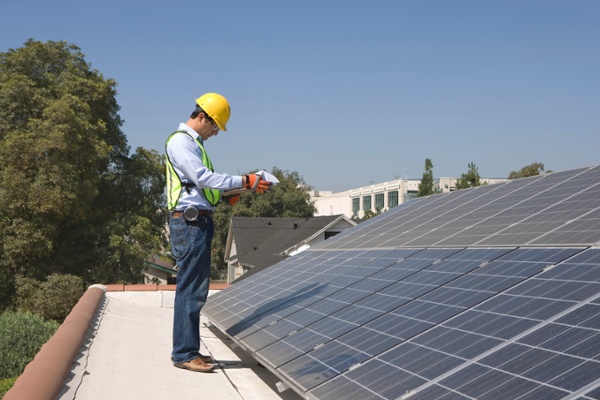 Your commercial and residential customers have different needs, requirements, and structures. This means your marketing and service techniques for your different client bases shouldn't be the same. If you serve both residential and commercial properties, your website should create a clear divide between the two types of services.
While advertising residential services usually requires tapping into emotional pain points, business pain points will more likely be related to costs, compliance issues, and business hours. Keep in mind that the tools and techniques used for large commercial properties will be different, as well. Everything about your B2B services should instill confidence that you have the experience, equipment, and know-how to successfully provide large-scale bird control solutions.
Partner With a Quality Supplier
Your bird control solutions can only be as successful as the products you use. Like other consumers, today's B2B consumers are informed shoppers. These buyers will likely research products, suppliers, and local services online before contacting a bird control specialist about large bird control projects. After conducting their own research, only 29% of B2B buyers then want to talk to a salesperson to learn more about a product.
Partnering with a quality supplier offers you a type of brand recognition from the company you're working with. This means your potential customers can learn from the information provided by your supplier and reviews written by their existing customers. A quality supplier of bird control products can also provide these added benefits:
•

A wide range of products that will eliminate the need to work with multiple suppliers

•

Dependable, timely delivery

•

Simplified inventory management

•

Consistent quality your customers can depend on

•

Up-to-date information about new techniques and products

•

An ongoing supply chain for monthly services

•

A trusted partnership with suppliers who can offer solutions to new challenges
For multi-faceted pest control companies that have expanded to include bird control and companies focusing exclusively on bird control, large bird control projects are a lucrative opportunity. Learning how to target these clients and maintain professional relationships can help you gain access to these jobs. Learn more about industry-leading bird control products, ongoing education, and ways to expand your bird control business from the bird control experts at Bird Barrier.
About Bird Barrier
Bird Barrier is a leader in innovative technology designed to prevent birds from landing, roosting or nesting. We specialize in urban bird control to remove birds humanely and effectively. Our website, birdbarrier.com, hosts a wealth of content to help people understand and identify bird control solutions for various problems with pest birds. Please contact us if you need help with a bird related problem. You may also benefit from our free guide, Bird Deterrents: The Complete Guide.