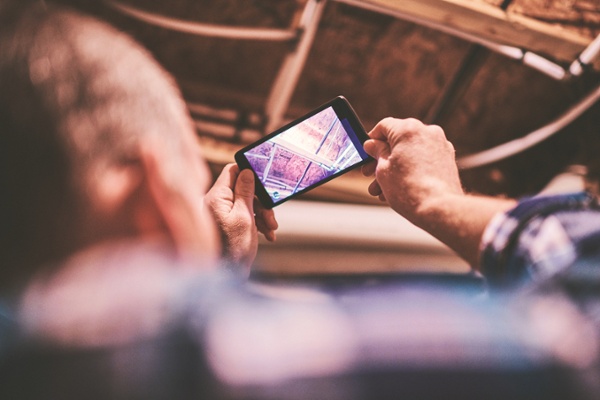 Pest birds and the buildings they choose to inhabit can differ substantially from one project to the next. Unfortunately, this can render a verbal description mostly ineffective. If you're attempting to share more information about your bird issues with a bird control specialist or supplier, detailed photos are likely to be the best method. Photographs can include important details about existing damage, the structure of the building, or even how many birds you're dealing with. When capturing these photos, it's important to include as many details as possible. If you're unaccustomed to photographing damage caused by pest birds, this guide can help you understand what situations usually call for photos and how to photograph bird issues.
Why Should I Photograph Bird Issues?
Whether you're a building owner reaching out to a bird control specialist or a professional choosing products to address the issue, there are a variety of reasons to take photos of the area in question. Detailed photos provide a starting point and can indicate the best bird control product for a unique situation. They can also provide a wealth of information about the structure and size of your building.
These are the most common reasons to take pictures of your bird issues:
Product Recommendations
Whether you're a professional ready to tackle a new product or a building owner or manager planning to tackle the issue yourself, photos can help determine the best type of product to use and how much area you'll need to cover. Wide-angle photos that show an entire building or roof surface can show how big the building is and any structures that could require additional consideration.
For instance, a photo that shows a major portion of the roof will include structures like vents, HVAC units, chimneys, or skylights. Closer shots capture images of structural features birds use for roosting and nesting, like high beams, crossbeams, and sprinkler pipes.
When you photograph bird issues, you gain these valuable details:
Clarifying Bird Pressure
The species of pest birds and the number of birds causing damage to your building will be a major factor in the method of bird control you use.
Bird pressure is a term used to describe how committed birds are to remaining in their territory. Heavy pressure sites generally provide the most protection and are where birds choose to nest, while light pressure areas are typically only used briefly.
Photos that capture birds while they're roosting, the number of droppings, or different types of damage can help bird control specialists determine the severity of the problem.
Professional Use
As a bird control specialist, photos provide a good opportunity to show professionalism and build your business. Like other types of pest control, it's common for bird control specialists to have an ongoing relationship with customers. Adding photos to each customer's portfolio means you'll always have relevant information on hand when discussing issues on the property.
This makes it easy to offer product suggestions quickly and eliminate additional on-site visits before starting a project. For commercial customers, photos can offer valuable information to key decision-makers who aren't on-site and facilitate quick approval of services. Photos can also make excellent advertising tools. By posting before and after shots on your website, you can efficiently show customers the value of your services.
How to Photograph Bird Issues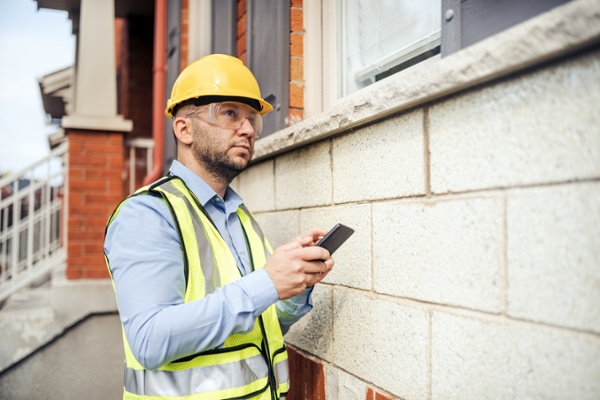 There are a variety of elements that pertain to effective bird control. Taking several pictures from different angles and ranges is the best way to tell a full story about your bird control issues. Consider how details will be useful in your photographs and the way you take them. Use these tips to get the most value out of your bird issue photographs.
Take Several Photographs From Different Angles
You're not overdoing it if you send in 20 or 25 pictures. Take photos from different positions and varying levels of distance.
Start With Wide-Angle Shots
Take wide-angle shots to include an entire building or area. To accomplish this, you might take photos from the parking lot or a corner of the roof. Make sure building photos capture structures like awnings, signs, and loading docks. When taking roof photos, get a wide-angle view from one corner. Then get the opposing view from the opposite corner.
Follow Wide-Angle Shots With Close-Ups
Choose close-up views that add detail. For instance, a view from the parking lot could introduce awnings or covered docks. Then take the related close-up from beneath the structure to include beams or pipes where birds roost.
Include Photos That Show Damage or High-Traffic Areas
While you might not capture birds in action, photos of large amounts of droppings or specific damage can clarify the issues you're having for control specialists.
Take Extra Photos Where Special Consideration Might Be Needed
Structures that jut out from your building or provide protection from exposure might require additional tools or different methods for protection. Similarly, the materials the building is composed of will be an indicator of the type of products that adhere best.
Add Other Relevant Information
When you have photos of a property and the address where services will be completed, aerial photos from Google Earth can offer more information about the size of the building and the surrounding area.
In bird control matters, a picture is worth a thousand words. Learning to photograph bird issues and use them to choose prevention or exclusion methods can help you work more efficiently. Too many photos will always be more welcome than a few blurry pictures that fail to offer relevant information. To learn more about effective methods of bird control or becoming a bird control specialist, contact the bird control experts at Bird Barrier. Our friendly team is standing by to answer your questions and provide professional advice about gently removing pest birds from any property.
About Bird Barrier
Bird Barrier is a leader in innovative technology designed to prevent birds from landing, roosting or nesting. We specialize in urban bird control to remove birds humanely and effectively. Our website, birdbarrier.com, hosts a wealth of content to help people understand and identify bird control solutions for various problems with pest birds. Please contact us if you need help with a bird related problem. You may also benefit from our free guide, Bird Deterrents: The Complete Guide.